If you want the best hog roast catering in Slough, you will find it right here at Hog Roast Slough. Our dedication to the ancient art of slow cooking meat, our vast experience in event catering in this part of Berkshire and our innovative menus that are suitable for any type of event, have made us a force to be reckoned with in the field of hog roast catering in Slough. We are committed to creating magical meals for any occasion and giving our diners the most authentic experience possible of hog roast catering at its very best. Hog Roast Slough is dedicated to making your day run as smoothly as possible! We can customise any menu to suit your every need and you have no need to worry about any dietary requirements of your guests as we can add our delicious Vegan and Vegetarian dishes to any menu choice!
Unbeatable Hog Roast Catering in Slough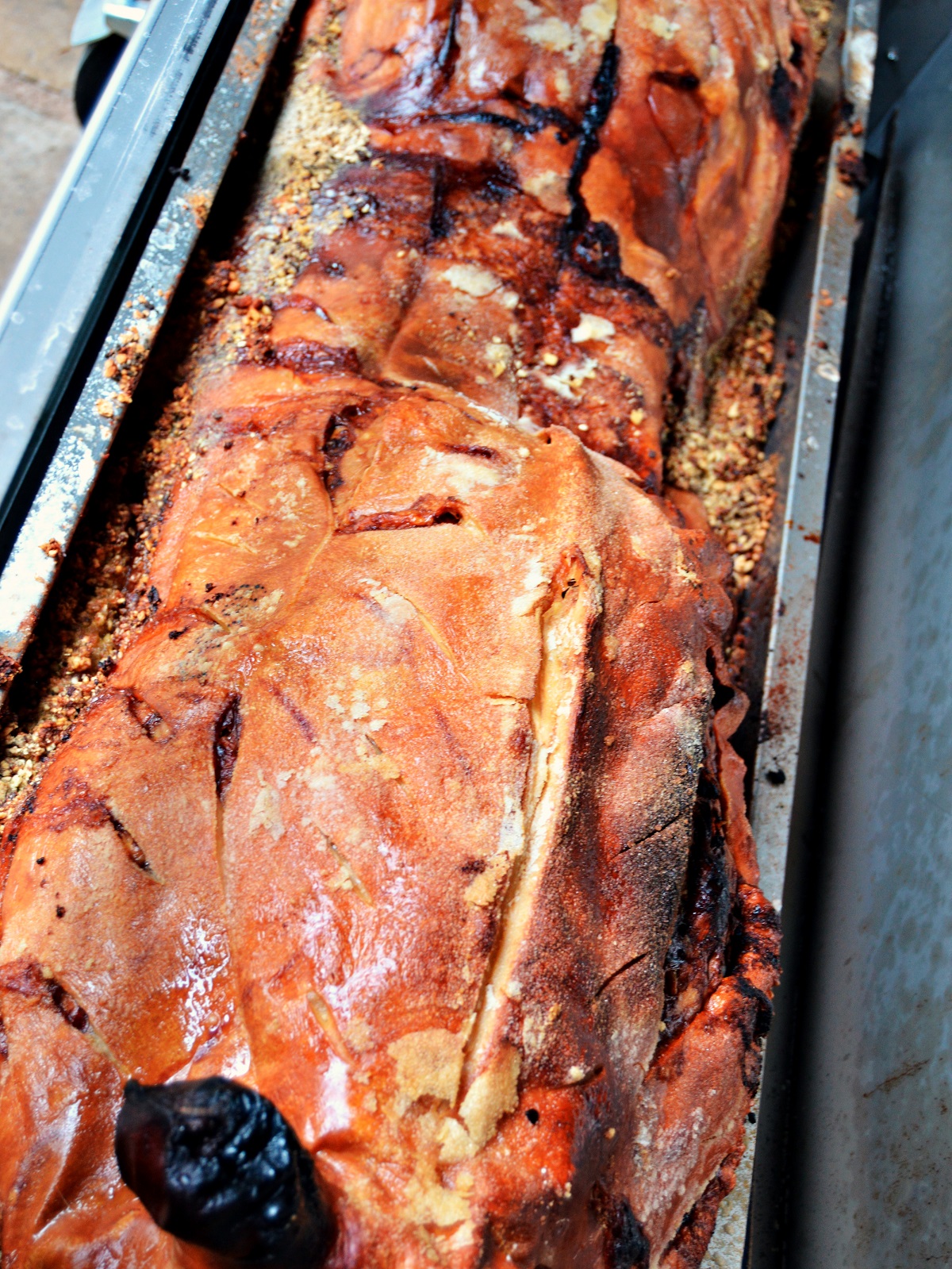 A lot of experience, skill and commitment goes into being able to consistently produce perfectly cooked pork for every event we cater for. The starting point for our hog roasting success is always the quality of our raw ingredient. We exclusively use free-range pork of the highest calibre, which is sourced from the most ethical pork producers in the UK. Hog Roast Slough's superior quality pork is then prepared by our expert hog roast chefs on-site utilising a slow cooking method that results in maximum tenderness and flavour.
Cooking our meat on-site not only assures you that the food we provide couldn't be any fresher, it also allows our diners to enjoy watching us at work and contributes to the ambiance of any event. We have stayed true to the traditional technique of slow cooking our pork for a number of hours until it is unbelievably succulent and falling off the bone, whilst at the same time refining it though our own unique approach. Thanks to our specialist equipment and talented team we have transformed hog roasts into a viable, modern and appealing catering option for any event in Slough.
Varied catering packages for any occasion
Whilst our main ambition here at Hog Roast Slough has always been to showcase our unbeatable pork at as many events as possible in the area, we also offer complete catering packages for all occasions, containing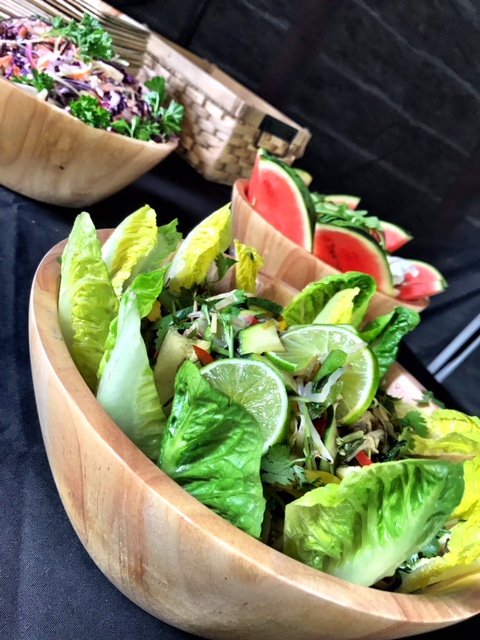 dishes that satisfy all tastes and which cater effectively for different dietary requirements.
Slow cooking or spit roasting meat is actually the optimum way of cooking lots of different types of meats, not just pork, and we have the scope to offer you many delicious alternatives if that would be more suitable for your guests or you would like to provide an additional meat choice for your event. We aren't a catering company who only cater for carnivores either. Given that hog roasts are our speciality, you may be concerned that our style of catering isn't suitable for guests with different diets, but this is not the case.
Here at Hog Roast Slough we always ensure that our food is suitable for everyone and we are able to provide a whole host of meat and dairy-free options that your guests will love. We also have catering packages that are suitable for more formal events and special occasions, with canape and table service options. Our menus page offers you an insight into the variety of events we are able to cater for in Slough, including weddings, corporate dining and private parties.
Get a free quote for your event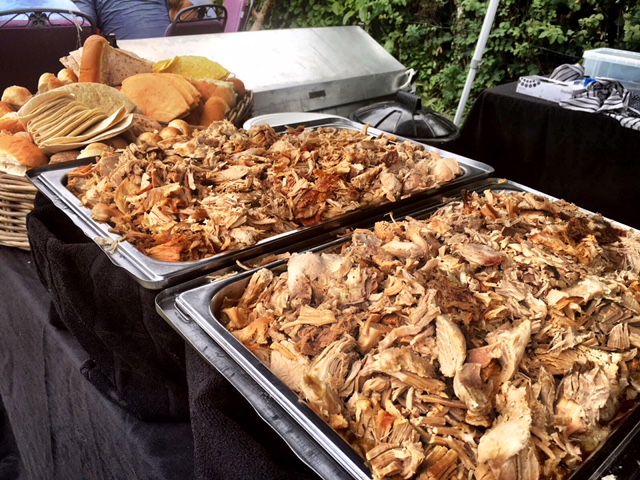 Whether you have an in-depth idea of what kind of menu you want for your event or you just have some general thoughts about what you want, the Hog Roast Slough team are always here to work with you to create your perfect menu for your day. You can chat to us on the phone, send us an email or fill in our quick and easy online enquiry form to get the ball rolling. We will contact you at your convenience and take all the time you need to assist you in forming the plan for your event.
Our extensive event catering experience in Slough enables us to know exactly what is suitable for different types of events and to advise you on the best type of catering package for your day, based on the occasion, your budget, the number of guests, the location of your venue and any special requirements your guests may have. Although all of our menus packages already offer you an ample array of dishes that will appeal to all tastes, if there is anything in particular you would like to be added or changed, we have the willingness and flexibility to do this because we don't want you to have to compromise on a single thing when it comes to the food for your event.